Select your options to begin building your Toughbook, or scroll down to view our full product details.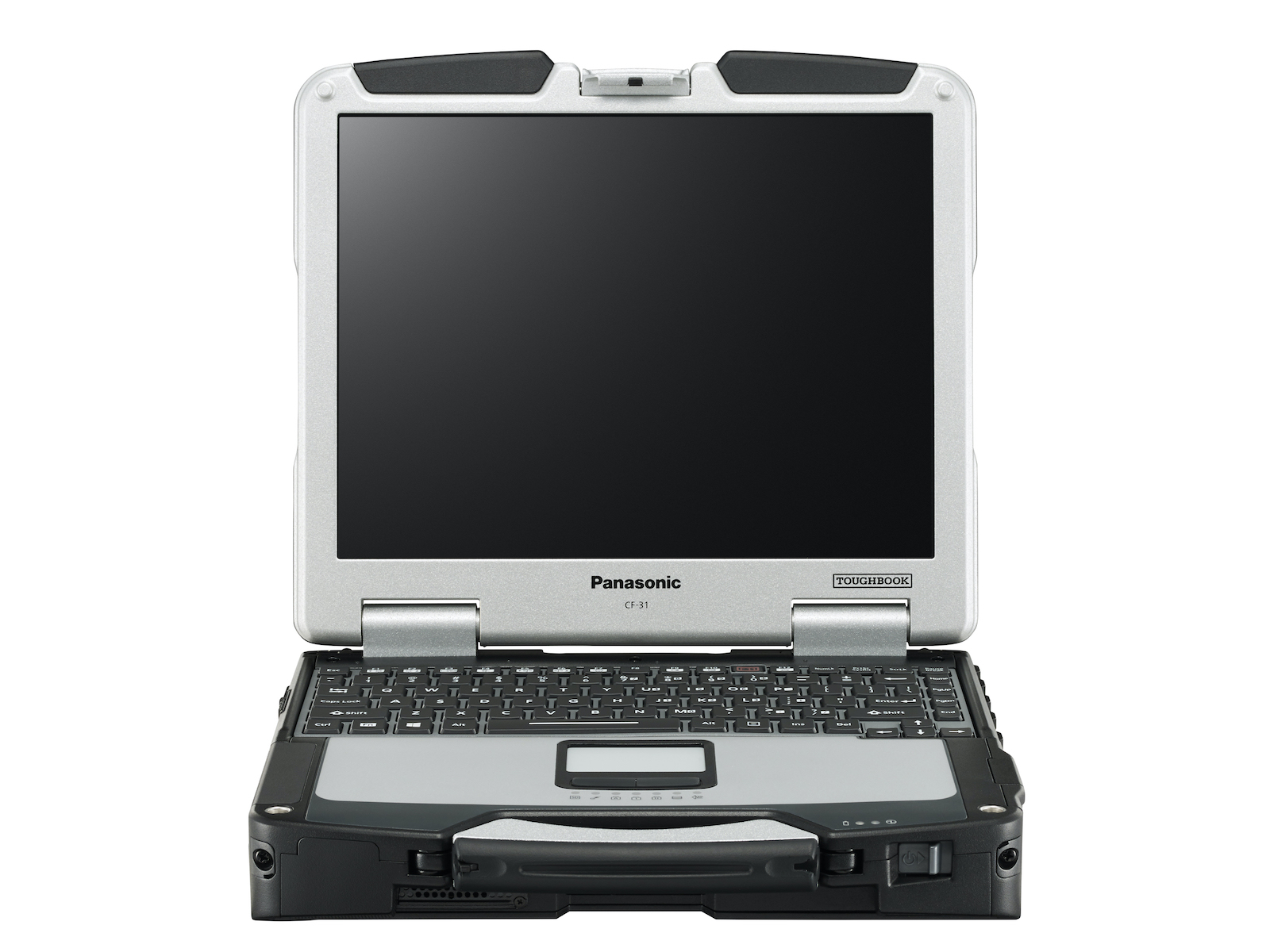 The CF-31 Model is a fully rugged laptop, offers the highest performance and the world's most rugged design in its class. Drop-shock protection and certifications make it the undisputed leader in the fully rugged category. There are 6 generations (labeled with MK numbers) with different characteristics.
FEATURES:
Operating System: Windows® 10 Pro
Optional: Windows® 7 and 8 downgrade, if you need this option, just give us a call
Note: MicroSoft no longer supports Windows 7
CPU: Intel® Core™ i5-7300U vPro™ Processor (optional i7-7600U)
Keyboard: Standard backlit keyboard and DVD drive
Durability: Full magnesium alloy case with handle. Fully Rugged, Certified
Screen: Sunlight-viewable 1200 nit touchscreen
Screen Size: 13.1″ XGA 1200 nit touchscreen
Battery LIfe: 19.5 hours (28.5 hours with opt. 2nd battery)
Ports and Expansions:
USB x 4, HDMI, VGA, Ethernet (optional 2nd), Serial, Audio In/Out x 2, Nano-SIM,
DVD Drive, optional media bay 2nd battery
Optional: 4G LTE-Advanced multi carrier mobile broadband with satellite GPS
Mobile Data Card Slot
SD card Expansion Slot
VGA D-sub 15-pin
Headphones/speaker Mini-jack stereo
Microphone/line in Mini-jack stereo
Serial D-sub 9-pin
Wireless: Wi-Fi, Bluetooth®, optional 4G LTE (EM7455), optional GPS
Weight: 8.6 lbs
Modem 56K
DURABILITY:
Certified for a 6′ drop, shock, vibration, rain, dust, sand, altitude, freeze/ thaw, high/low temperature, temperature shock, and humidity
Certified sealed all-weather design
Hard drive heater
Shock-mounted flex-connect hard drive with quick-release
Pre-installed replaceable screen film for LCD protection
Not ready to customize your computer?
We normally have some prebuilt Toughbooks in stock. Click the button below to see our inventory!